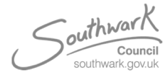 Special Educational Needs and Disability (SEND) Team
UPDATES TO OUR PRIVACY NOTICE

We have updated our privacy notice in line with the new laws on data protection – the General Data Protection Regulations (GDPR) – which come into force in the UK on Friday 25 May.
The legislation requires us to be fair and transparent with people when collecting and using their personal information. To comply with the legislation, the SEND Privacy Notice applies to all families & young people who need our services. This explains how personal information is going to be used, what for, who it might be shared with and why.
The information you provide helps us to support you/your child and make sure that we meet our legal duties and responsibilities.
This information includes personal characteristics, details of special educational needs and/or disabilities, educational provision, medical information and details of the services we provide.
You can read the updated privacy notice here. Alternatively, if you have any queries you can email us: sen@southwark.gov.uk