Boxing Intervention Project
The Lynn Amateur Boxing Club and the London Metropolitan Police through MOPAC Funding have established a unique mutual relationship and intervention project involving a famous community sports club, which seeks to engage with young people aged 10- 18 years who are deemed to be at risk or are indeed known to the Metropolitan Police and the Courts.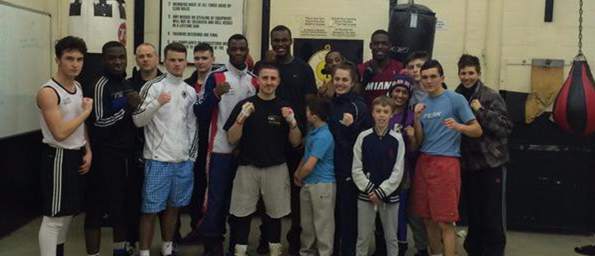 Neil Cook (Met Police) stated: This project helps channel a young person's mind in a controlled & disciplined environment where they are taught how to respect coaches & other young people despite differences they may have in background & family. Through physical & mental endeavour young people from the Southwark have an opportunity to be a part of the club & the local community. The club encourages positive relationships with all the members of the club with a focus on working together as one big family. I was once a young person who grew up in the London borough of Wandsworth. At the time I faced the same frustrations & problems. I found a local Boxing club that used to use the old gym at Putney police station organised & run by volunteers. This ensured I stated on the right side of the law & as an intervention it's a fantastic opportunity. Young people have a chance to obtain a boxing award & go on to box for the club, travelling the country with one of the oldest boxing clubs in the UK. The club is can be accessed three times per week at times during the evenings keeping them off the streets & away from negative influences.

The project has successfully been rolled out for over 6 months and is growing in popularity and accessed freely by young people through referral from a number of agencies who are committed to supporting young people and seeking positive outcomes for them by diverting them to conducive and positive activities & relationships in a controlled, friendly & social environment in a world renowned club. We have world class motivational coaches working who will work with the youngsters focussing their energies and time into sport and a strict regime of control, discipline and enjoyable sporting opportunity.

Young Man A said ' I have been welcomed and supported in the Lynn-Met Police (MOPAC) Boxing Project after becoming involved in Anti -Social Behaviour with a Gang, I am now channelling my energy and aggression through the club and project being coached and support by local coaches and gaining new friendships in a great club and gym'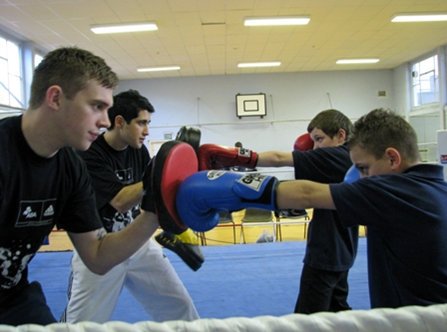 The project runs for 10 week periods with a session every week throughout the year and is seeking to engage with 10-14 young people in each group, ensuring regular coach impact and motivation from excellent role models and supportive adults, there are awards and certificates presented at the end of each 10 week project and their self-esteem is supported and thereby increased, whilst being supported to continue in recreational or competitive activities which some youngsters have done successfully through the Lynn Amateur Boxing Club.

Teacher of Pupil B who has attend the first project stated ' The behaviour and control displayed by Pupil B since being involved and benefitting from the Lynn-Met Police Project and the Boxing Awards Project which has incrementally developed the participant and recognised their achievements by reward and recognition set against a very impressive sporting syllabus the outcomes have been very positive personal improvements with improved time keeping, attendance at school and improved attention and work patters through the positive and disciplined mentoring offered through this project, with the young person identified becoming a full time member of the Lynn ABC'.
For further Information and Referral access Please Contact:
Paul King (Co-ordinator)

Mobile 07516 302 885

Email: paulking10@hotmail.co.uk