Being me: Anti-bullying resource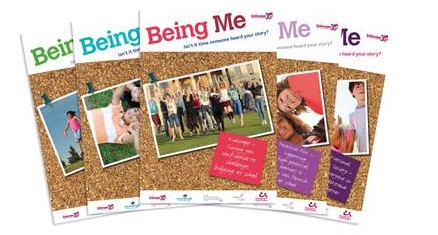 Being Me is a free anti-bullying classroom resource that seeks to celebrate difference and promote inclusion by giving young people in years 5-8 an invaluable insight into the potential challenges being faced by their peers.
Led by Kidscape, Being Me is the result of a partnership with four other charities: Carers Trust, Diversity Role Models, Potential Plus and The National Autistic Society. It offers young people five powerful diary entries and short stories that aim to raise awareness of bullying and give readers a greater understanding of what life is like for other children: life with autism; life as a young carer; life at the end of homophobic taunts, or life when you're the most able or gifted and ostracised as a result.
Download the 'Being Me' series