Westminster Kingsway College: Supported Internship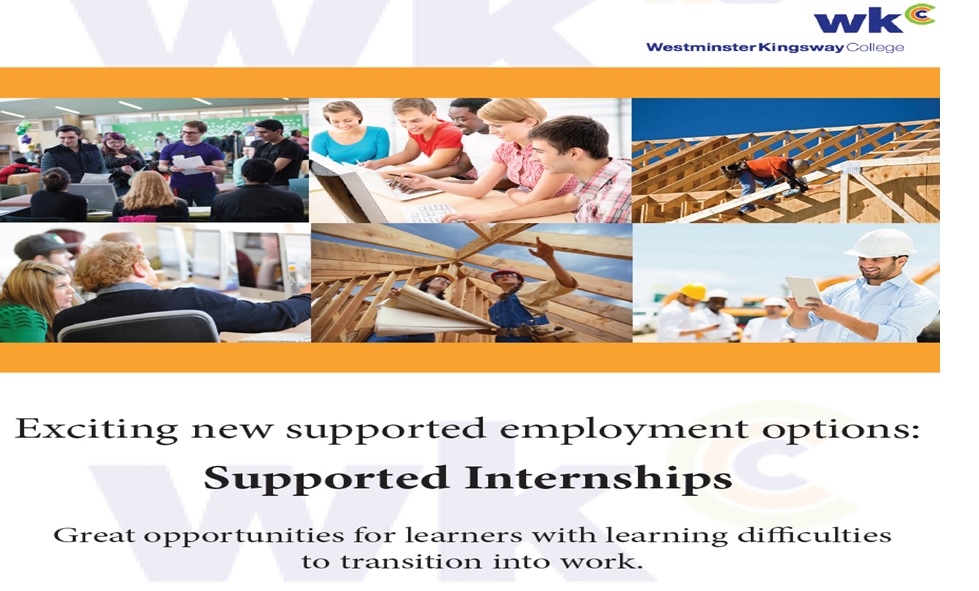 Westminster Kingsway College (WKC) are launching an exciting new programme of Supported Internships in the Fall of 2017 for your learners with learning difficulties.

Supported Internships are the perfect stepping stone for learners to transition into the world of work.


For more information about the Supported Internship programme click here.

Please contact Daire O Cleirigh, Student Support and Supported Internship Co-ordinator for any further questions on daire.ocleirigh@westking.ac.uk
Westminster Kingsway College
King's Cross Centre
211 Gray's Inn Road
WC1X 8RA
0207 832 5226